Care for yourself, care for others. We are a community-based yoga program offering affordable outdoor classes — our proceeds are donated to Family Promise, a local charitable organization that helps homeless families.
We challenge the traditional yoga studio environment, making the practice of yoga less intimidating, but with the same high quality experience.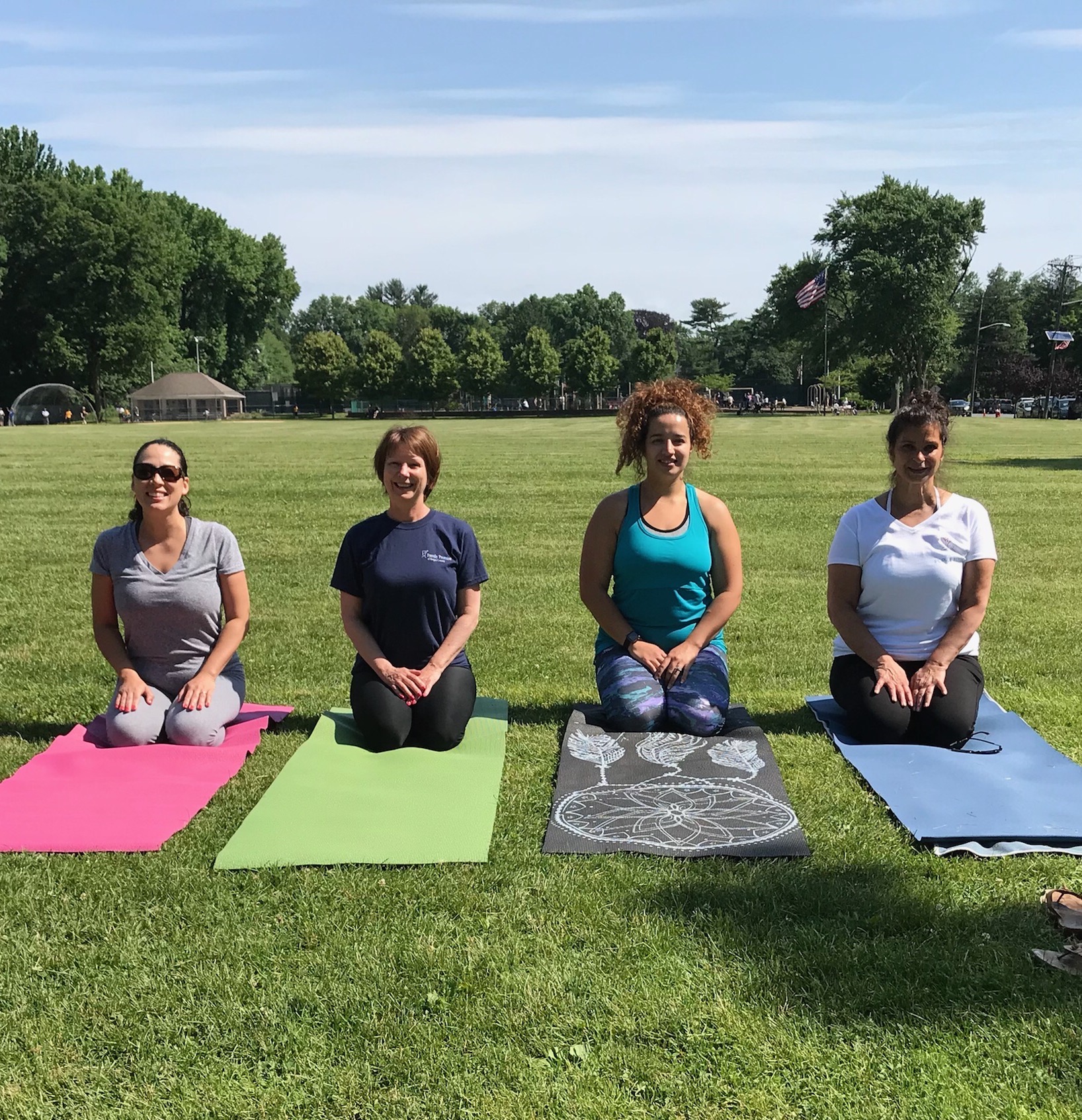 Find seva pop up classes
THURSDAY EVENINGS: Align & Flow 
7:15pm-8:30pm
Align & Flow includes a mix of foundational poses, movement with breath, and sequences that build strength, flexibility, and knowledge to work towards more advanced poses. Each class includes a focus on therapeutic alignment, to maximize energy flow and empower you to experience greater stability, freedom, and ease in each pose. Class will wind down with a few restful restorative poses to help you melt into a wonderful peaceful savasana
SUNDAY EVENINGS: Restore
7:30-8:45
Restore your mind and soul with a deeply restful experience. Class will begin with a short, grounded flow to gently warm up the body, followed by increasingly passive, long hold poses to bring ease into all areas. This class is a 

great way to end your weekend and gently prepare you for the week ahead. 

 Expect to be seated, lying down, and supported with props for much of the class allowing your body to surrender to its natural relaxation response. This is a beautifully peaceful, relaxing, meditative practice that will incorporate Yoga Nidra. 
***please note this class is limited to 8ppl right now so please save your space in class by shooting me an email to reserve a spot. [email protected]
Since 1986, Family Promise has sheltered thousands of women and children through a network of congregations and transitional apartments. The families receive intensive individual case management to help them realize their goal of true independence. The organization also serves meals to 150 people each day.
Learn More